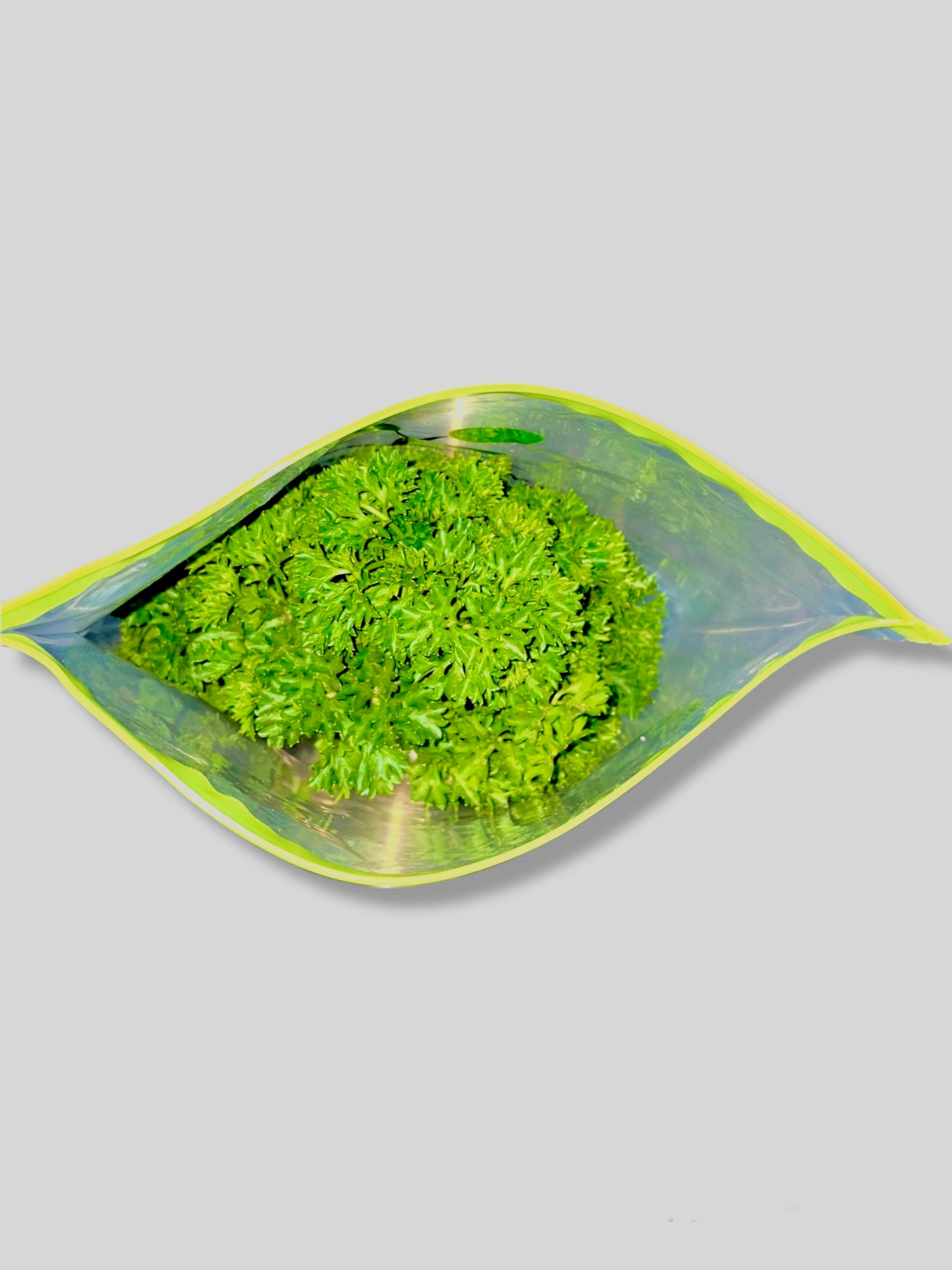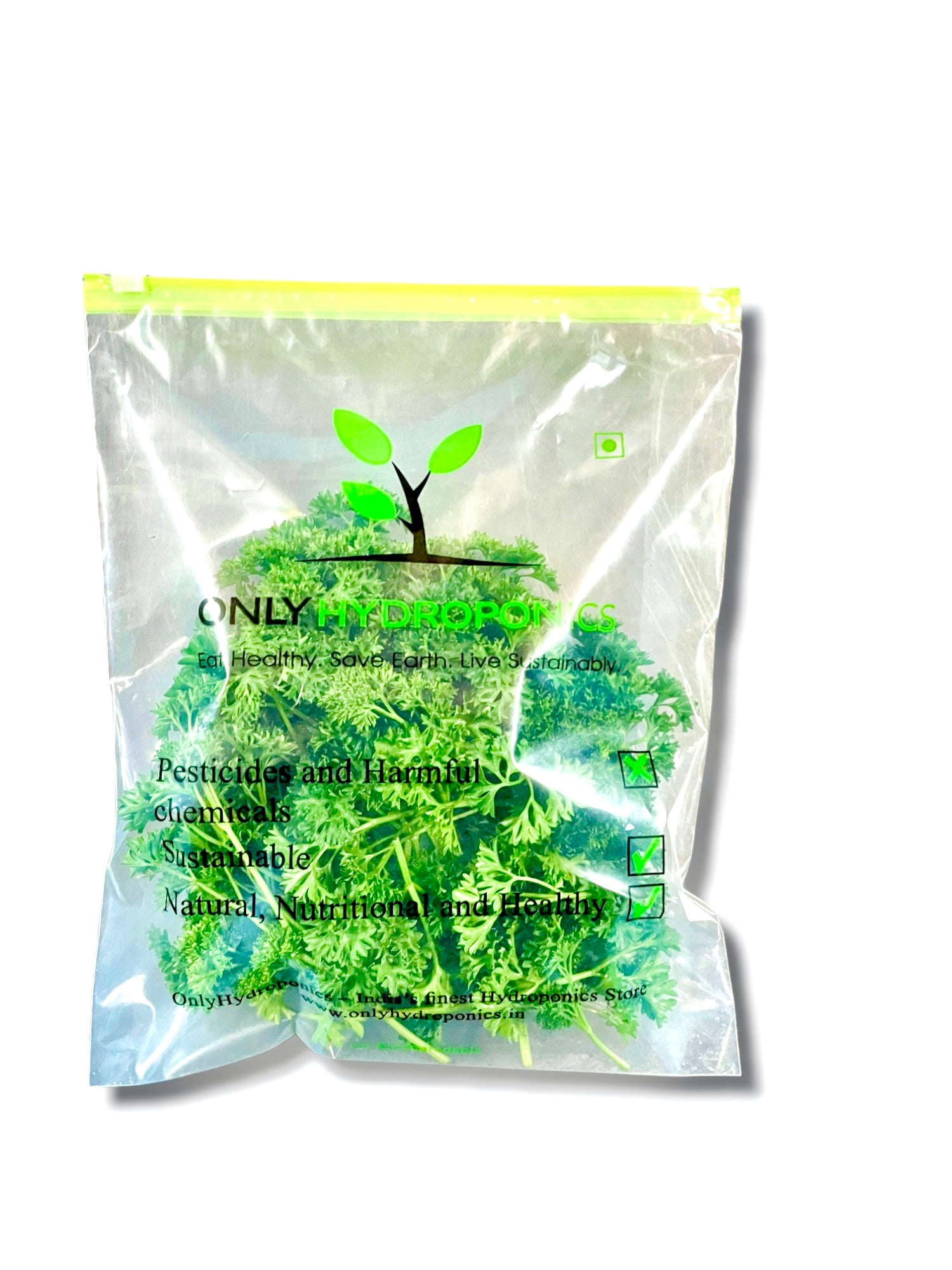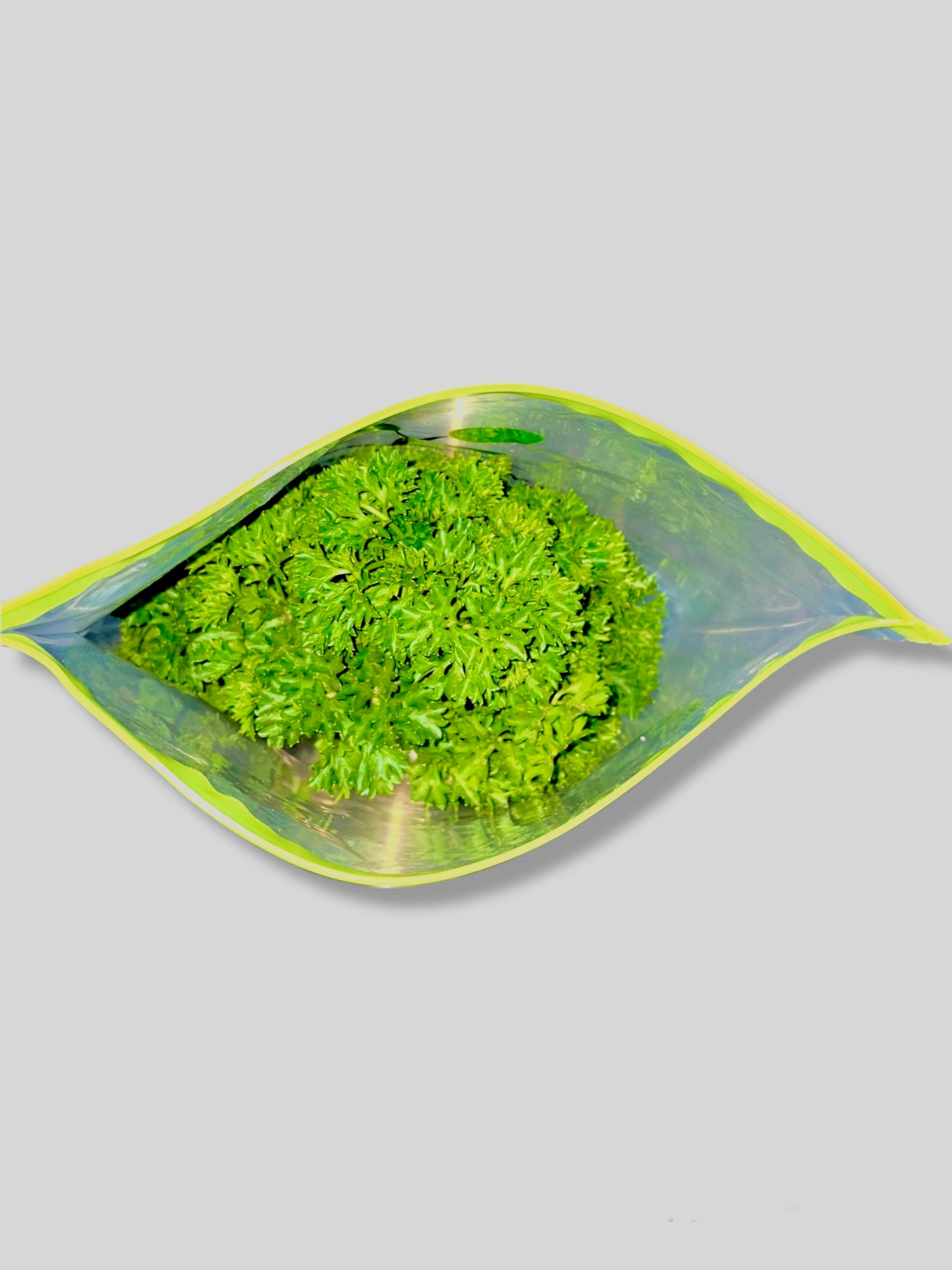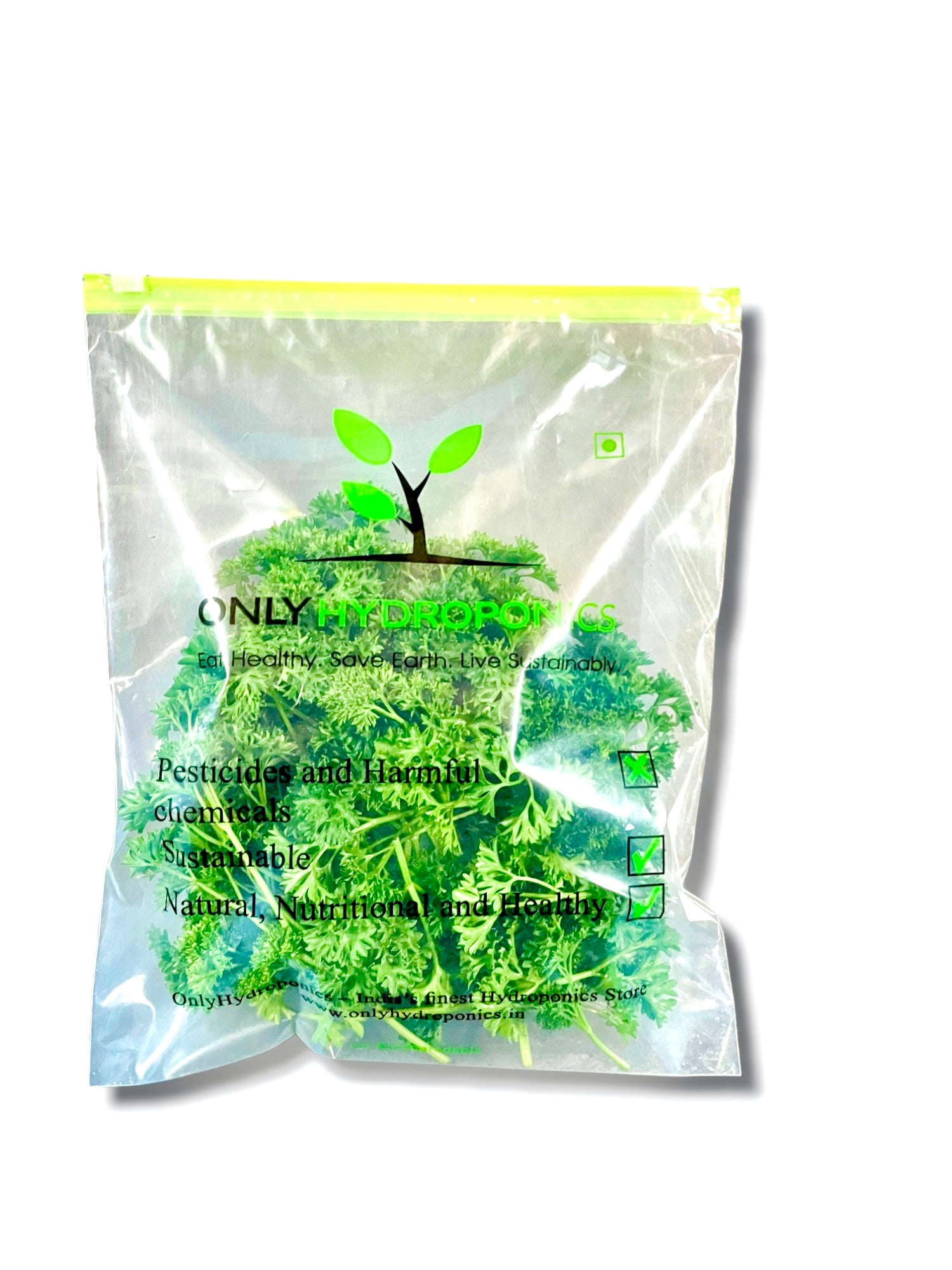 Hydroponic Parsley (Packed with vitamins A, K, and C)
Sale price
Rs. 99.00
Regular price
Rs. 150.00
Tax included.
🔥 Purchase for ₹399 - Get Free shipping.
🔥 Purchase for ₹599 - Get Extra 10% OFF - No code required.
🔥 Purchase for ₹799 - Get Extra 15% OFF - No code required.
🔥 Purchase for ₹999 - Get Extra 20% OFF - No code required.
* Not Valid on subscriptions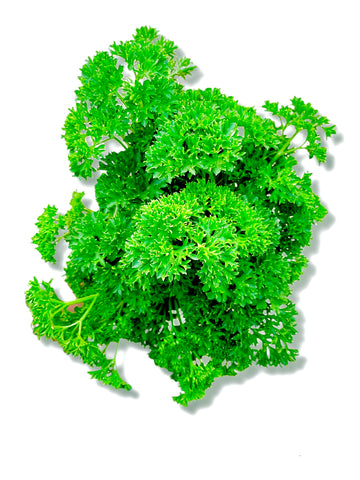 Hydroponic Parsley (Packed with vitamins A, K, and C)
Packed in a hygienic hydroponics facility with no touch of bare hands

Grown using purified RO water without any chemical or heavy metal residue

Comes in refrigerable, reusable packaging and should last 10 days at < 5 °C
We are now live in Noida/Gr Noida region for regular orders and whole of NCR for Bulk order/Monthly Subscriptions. Contact Us to know more
Parsley is the world's most popular herb and contains several important nutrients, such as vitamins A, K, and C. It's also a good source of the minerals calcium, iron, magnesium, and potassium. Parsley has antibacterial properties and may help support bone health, boost your immune system, and enhance liver health.
Parsley is a versatile herb that's easy to add to many dishes. Here are some ways to add parsley to your diet:
Use as a garnish on pasta or soups.

Use in egg bakes or frittatas.

Make a pesto with pine nuts, olive oil, parmesan cheese, and fresh parsley.

Add to smoothies for a nutrient and flavor boost.

Add flavor to soups and stews.

Incorporate into marinades and dressings.

Use to flavor fish, poultry, and meat dishes.