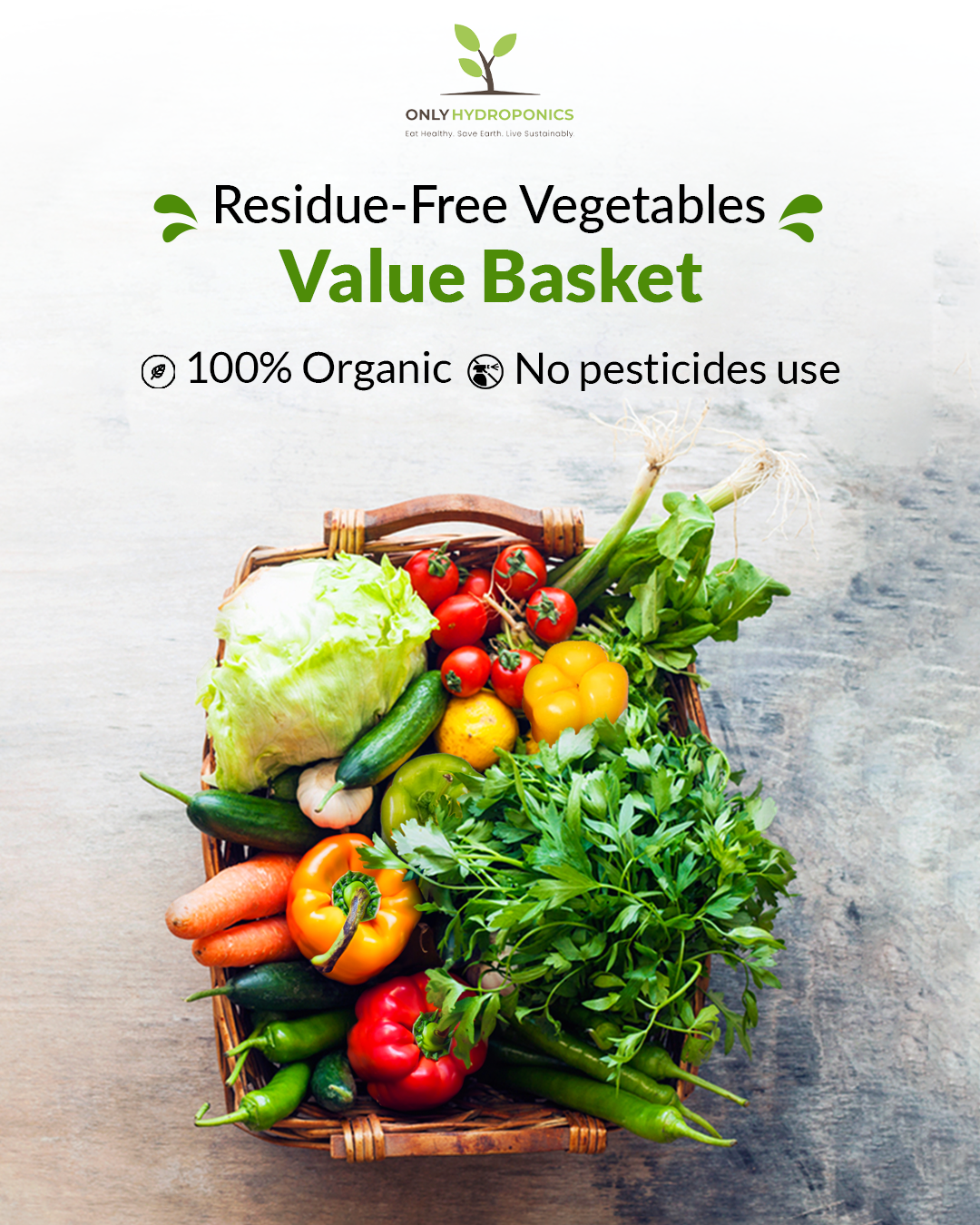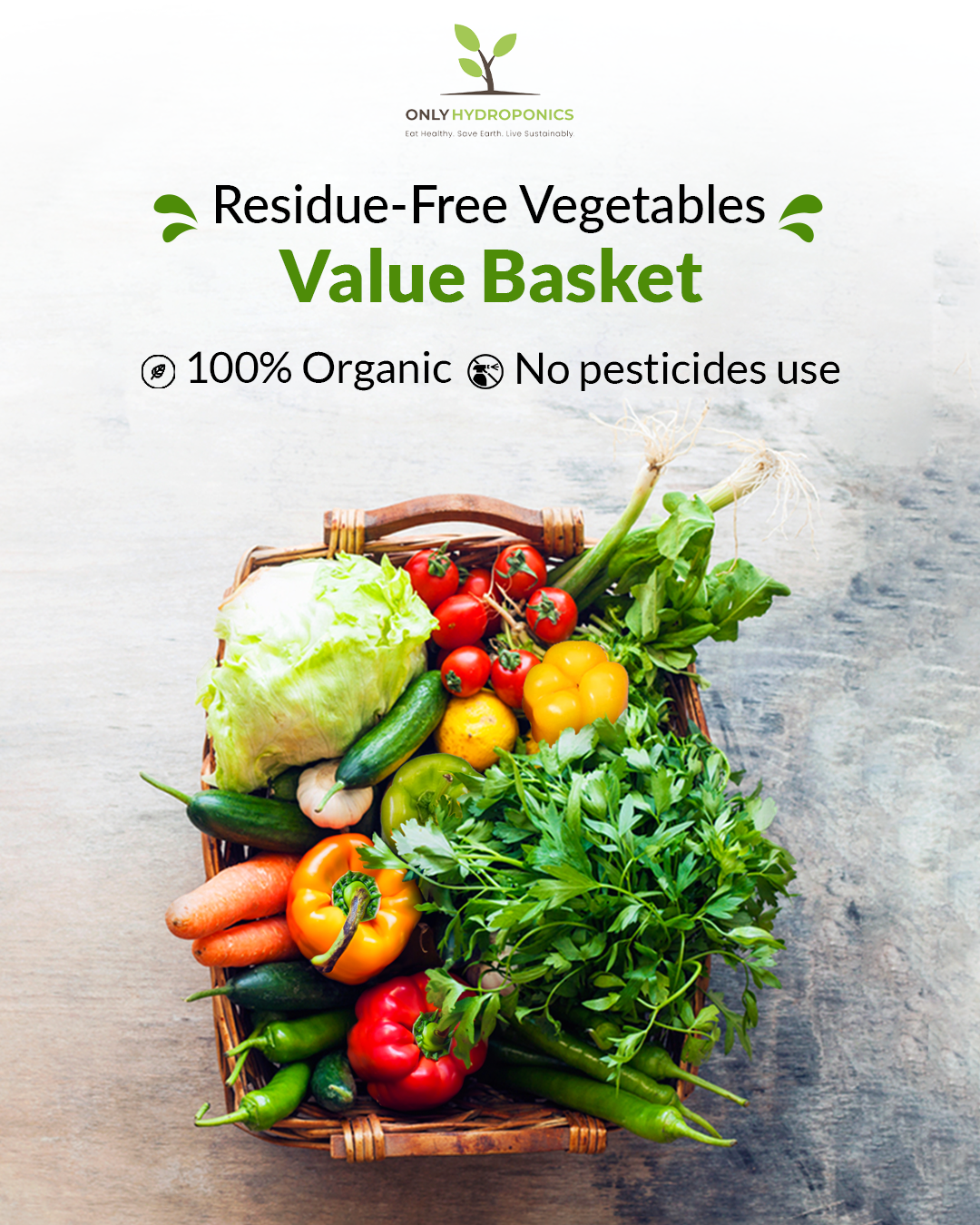 Organic Vegetable Value Basket
Rs. 999.00
OnlyHydroponics' Organic Vegetable Value Basket is free from any additives, bleach or preservatives. This Value Pack contains following : Hydroponics Cucumber 500g Hydroponics Bell Pepper 500g Hydroponics Leafy Mix Salad 150g *2 packs Organic Potato 1Kg Organic/Hydroponics Seasonal Vegetable1 500g Organic/Hydroponics Seasonal Vegetable2 500g Current Seasonal Vegetables: Loki (Bottle Gourd), Tori (Sponge...
Why Choose Us ?
We are India's finest hydroponics producer selling directly from farm to your plate. We use 100% non-GMO organic seeds and deliver within hours of harvest.
Quality Guarantee
Report within 24hrs of delivery if you aren't satisfied with our quality. We will replace/refund - no questions asked.
Shipping
For Fresh produce, NEXT DAY delivery available in NCR. Free shipping for orders above >Rs 399.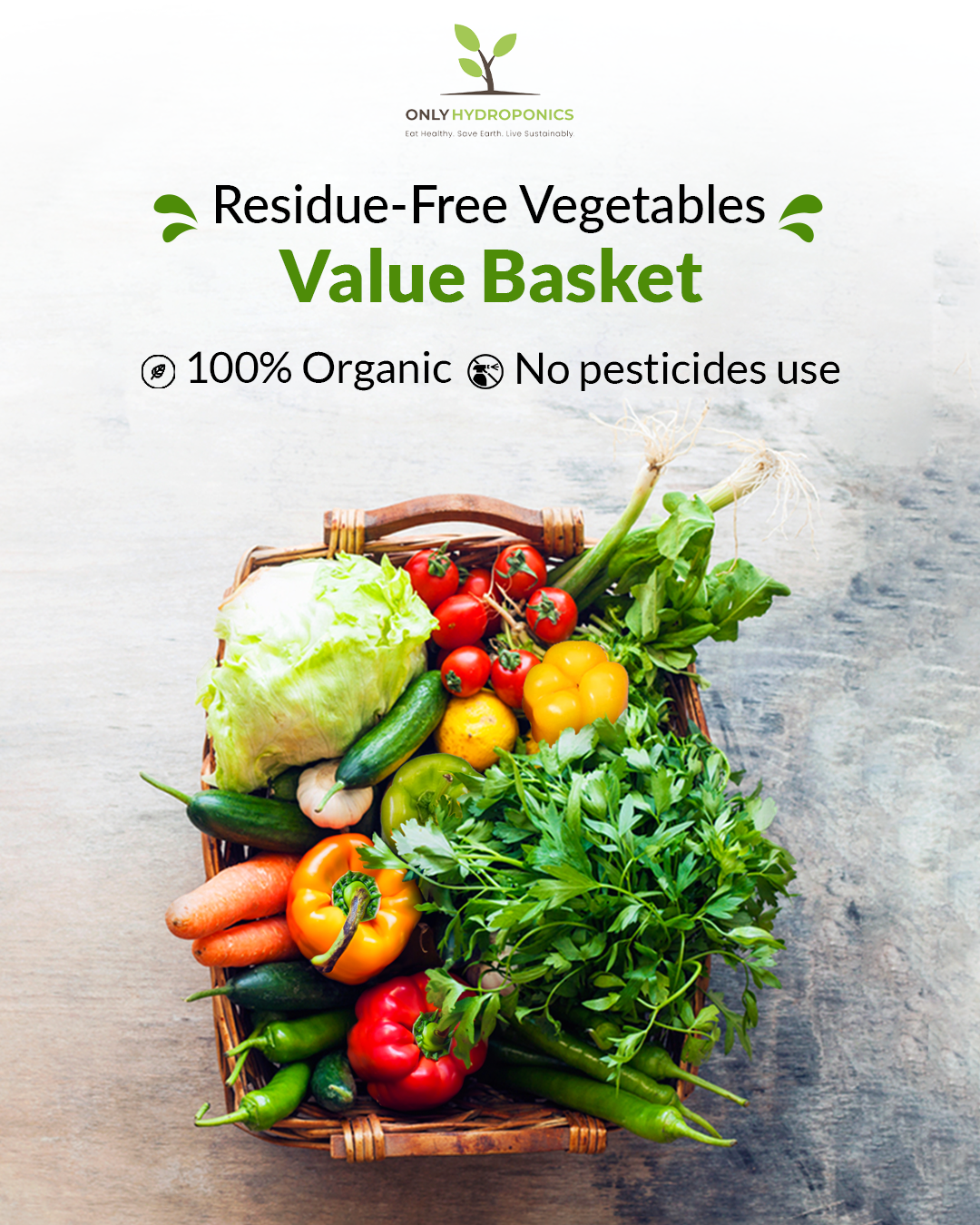 Organic Vegetable Value Basket